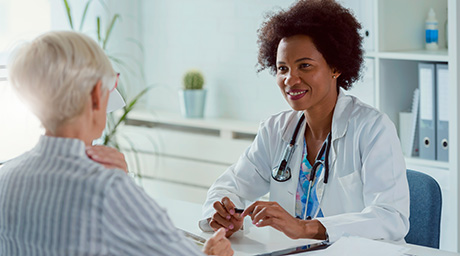 When Suboxone first became available, it was considered a real game changer in the treatment of opioid addiction. Because it dramatically reduces withdrawal symptoms and limits cravings, it can help people stop using opioids like heroin, oxycodone, fentanyl, and morphine.
The use of medications for opioid use disorder (MOUD) has been shown to lower the risk of fatal overdoses by approximately 50 percent. Suboxone has now become one of the primary tools used to treat opioid addiction.
The World Health Organization estimates that 15 million people are addicted to opiates. If you or someone you know is battling an opioid addiction, the Art & Science of Recovery is a life-changing opioid addiction treatment center in Broomall, PA, with all the tools necessary for true recovery and healing.
Call us today at (610) 624-3098 to see how we can help.
How Does Suboxone Work?
Suboxone contains both buprenorphine and naloxone.
Buprenorphine binds to the same receptors in the brain as opiates do. However, buprenorphine is a partial agonist and activates the receptors to a lesser degree than full agonists like heroin, oxycodone, and morphine. It reduces cravings and withdrawal symptoms in someone who is opioid-dependent but does not alter mentation or cause respiratory depression.
Naloxone is an opioid antagonist. It binds to opioid receptors and blocks them. If someone injects Suboxone, the naloxone can precipitate an immediate and severe withdrawal. However, when taken as prescribed (sublingually or under the tongue), naloxone has little to no effect because it is poorly absorbed through the oral mucosa.
In summary, buprenorphine reduces cravings and withdrawal symptoms, while naloxone discourages misuse.
The Benefits of Suboxone
Suboxone not only prevents cravings, but it actually blunts intoxication. Drug users cannot experience the normal "high" they would get from opiates. This one-two punch – preventing cravings and blunting intoxication – is incredibly helpful in fighting opioid addiction.
Suboxone helps prevent relapse – but if relapse does happen, Suboxone helps prevent overdose and especially deaths from opioid overdose.
Other benefits of Suboxone include:
Suboxone helps you feel calmer, less anxious, and more relaxed.
Although it has not been approved by the FDA for treatment of pain, patients report that it decreases chronic pain.
Because it binds to the same sites in the brain as narcotics and reduces withdrawal symptoms, it can be helpful in modulating stress.
When combined with treatment and ongoing opioid addiction counseling, Suboxone can be a highly effective treatment for opioid addiction.
One of the most important benefits of Suboxone is that it can be administered as a prescription which can be taken in the privacy of your own home. There is no need to stand in line at a methadone clinic or make an appointment with a doctor's office for the medication to be administered. You can carry out the responsibilities of your daily life while undergoing an effective course of treatment that does not disrupt your personal or work life.
FAQs
These are some of the most common questions people ask about Suboxone:
How do I get a prescription for Suboxone?
First, you will need to be evaluated by one of our physicians and enrolled in our treatment program for ongoing care. At your intake or first appointment, we will review any concerns you may have and develop a personalized treatment plan based on your substance abuse history and medical condition.
How long does it take to see results from Suboxone?
Results can vary, but the effects of Suboxone are felt almost immediately and increase in efficacy over time. You may require one to three days to settle on a maintenance Suboxone dose that keeps you stable without withdrawal symptoms or cravings. For some people, it can take one to two weeks before they feel totally stable, comfortable or "back to normal" on Suboxone.
How long do results of Suboxone treatment last?
Suboxone is normally dosed daily, and you should take it as prescribed. However, if a dose is missed, you can still rely on its efficacy for at least a day. But for the effects to be maintained, daily dosing is required.
Are there any side effects to Suboxone treatment?
The side effects of Suboxone can range from constipation to sugar cravings. Sometimes symptoms are more severe the first time you take Suboxone but level out or disappear over time. You may experience any one or a combination of the following symptoms.
Headache
Drowsiness
Nausea and vomiting
Sweating
Numb mouth or painful tongue
Blurry vision
Constipation or diarrhea
Dizziness and fainting
Problems concentrating
Irregular heartbeat
Sleeping problems
Back pain
How often will I need to see my doctor to get my Suboxone prescribed?
We require monthly appointments so that we can check your progress and prescribe Suboxone in the right dose.
Is Suboxone affordable, and how can I pay for it?
Suboxone is often covered by insurance – private/commercial insurance, Medicaid, and Medicare. There is also a less-costly generic version of Suboxone available for people who do not have insurance and do not qualify for Medicaid or Medicare. Patients may also qualify for a variety of programs that can help them with their treatment cost.
REQUEST YOUR CONSULTATION TODAY!
At the Art & Science of Recovery, our life-changing opioid addiction treatment center in Broomall, PA, we provide you with all the tools necessary for true recovery and healing.
Call us today at (610) 624-3098 to see how we can help.